The "Freshballs" are part of the Horizon group exclusive line of promotional fragrance diffusers : practical and original promotional products with a strong promotional impact ! You'll quickly realize it with the following :
The "Clipball" model clips firmly and easily in the air vents of your car.
The "Stickball" model is self-adhesive and can stick to any smooth and dry surface such as computer screens, kitchen or bathroom cabinets. We offer six standard colours which can be combined. Moreover, since you're reaching the 5000 units, you're allowed to choose any Pantone colours, without any additional costs.
We can also relate the fragrance to your logo : For example, a car dealer can choose a leather smelling "Clipball". The standard fragrances are: Vanilla, Tropical and Rasperry, but like with the colours, the choice is expanding from 5000 units. Full colour imprint logo which can be printed on added resin top (fantastic effect!) or directly onto the round surface of the air freshener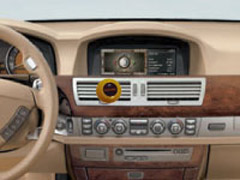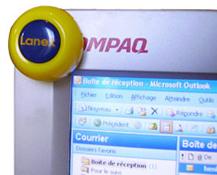 Numerous customers have decided to use our "Freshballs" for a perfumed promotion of their logo. LET'S DIFFUSE PERFUME TO PROMOTE YOUR LOGO ! For more information, you can see these two websites: www.horizonsources.com et www.car-air-freshener.com