colorful custom pens!
everyone uses a pen at least once a day.
why w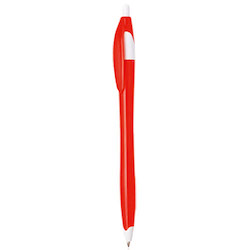 ouldn't you print your company name on it? these pens with print have been the most sold promotional item for years on end, and not without reason. at school, at the office or at home; not only do you use pens everywhere, you also wouldn't just throw a nice pen in the garbage. that's why these pens are still a very popular promotional item. pens are always accepted. each time the pen is used, people will see your company name/logo. this way, you'll have a ton of promotion for a sharp price.
here you see a variety of pens including the touch pen. is the desired pen not included? please ask us if the model you want is available. the models shown  are just a fraction of our assortment. if you are interested, please contact us. mailto:hello@horizonsources.com and our phone number: +44 20 70 99 21 66